There are too many mobile games in the market now, and this time we mmorog news-team will show you some funny sports games for your mobile phone. At this list you will see cheap and good sports mobile games.
For Apple IOS device:
Soccer Physics ($0.99) This lighthearted soccer game can be played by up to four players on just one device, in real time — single-finger play makes it possible. ( Score: 96/100)
Ice Rage ($1.99)* As its title suggests, Ice Rage is a sports game with a violent bent. Play ice hockey with a cast of crazy characters equally interested in combat and goals. (Score: 95/100)
Rival Stars Basketball (Free)* This card-based basketball game involves a deep level of strategy, from player selection to making game-time play decisions. (Score: 94/100)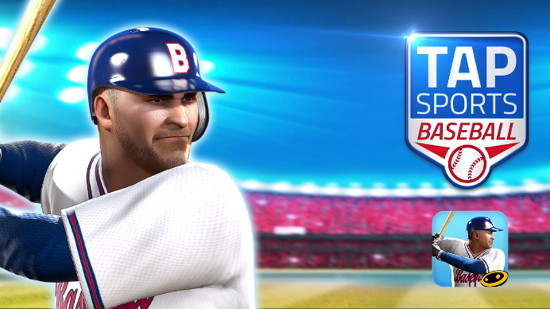 Tap Sports Baseball (Free)* In this game you'll strategically build a baseball team and then control its play through tap controls. (Score: 92/100)
MADDEN NFL Mobile (Free)* In MADDEN NFL Mobile, you are the general manager of your favorite franchise team. Fill your virtual team with players, both past and present, to win. (Score: 90/100)
Resources: you can find all of them at itunes shop page, and we glad to tell you we can provide with the madden mobile coins to you too.
For Android Phones:
Super Stickman Golf (Free)* Super Stickman Golf is a physics-based golf game. Take your shots, but be mindful of the angle and speed to win. More than 290 holes are included. (Score: 95/100)
9 Innings: 2015 Pro Baseball (Free)* This card-based baseball game features 1,400 baseball players from the 2015 MLB roster, including the championship team. (Score: 93/100)
New Star Soccer (Free)* This is a role-playing game set in the world of soccer; you play an up-and-coming star. Try to stay focused on your game and avoid fame's pitfalls. (Score: 92/100)
TouchDown Rush: Football Run (Free)* TouchDown Rush is a mashup of running games and football play; keep the ball moving toward the goal through many obstacles. (Score: 91/100)
Jimmy Slam Dunk (Free) This game is all about making slam dunks, and features easy-to-learn mechanics. Try out your abilities from all areas of the court with a variety of balls. (Score: 90/100)
Resources: you can find all of this games at google play market and if you want know more about games or want search for more game service you can pay more attention to us.