Madden 17 is one of the latest video games which depicts American football sports in their raw form. It is based on the National football League and is representative of American passion for football. EA Sports, which is the leading game developer, has published it for PlayStation 3, PlayStation 4, Xbox 360 and Xbox One. The game is scheduled to be released on August 23' 2016 and it is anticipated that being a football game, it will have huge fan base including people of every age. Fans are excited at the release so that they can witness the advertised features by themselves and get to experience them first-hand.
Features
Madden 17 on gaming consoles like Xbox One and PlayStation 4 is anticipated to deliver updates to all three phases of football including defense, offense as well as special teams. Moreover, new mechanics have been added along with authentic AI to enhance the wow moments to the ground game. Zone coverage has also been improved for passing game.
Apart from all these, special teams are added to the modern era for higher impact game in single play. The option of selection has been given in every feature, making it look like a customized game. The selection can greatly affect the ability to play as big backs have better trucks and stiff arms while on the other hand, smaller backs have better jukes and spins. Tackle battles also add a new never witnessed fun in game. These mechanisms allow you to try and break free for extra yardage. AI helps deliver special features like gap play across the field. The feature is grounded in current NFL strategy so all new gap play puts the defender in the position where run can be stopped. These features are creative and yet give you creative control than ever. By the way we mmorog is very happy to make you know we are open the madden nfl 17 coins service at the same time when the game released.
Development
First look trailer was released by Electronic Art Sports on May 12th' 2016 on YouTube. The trailer also revealed some of the new feature which were added to Madden 17. The features which included upgrade of the ground game as well as redesigned franchise Mode i.e. "Madden 365" were well advertised in the trailer. Features like new Ball Carrier UI prompts are added so that the players can be taught about the new features which are available to them in this new game. The trailer also shows the ability of new path assists to navigate and anticipate down field. Moreover, the fans will be able to hear new voices as Brandon Gaudin and Charles Davis have been hired as new announcers.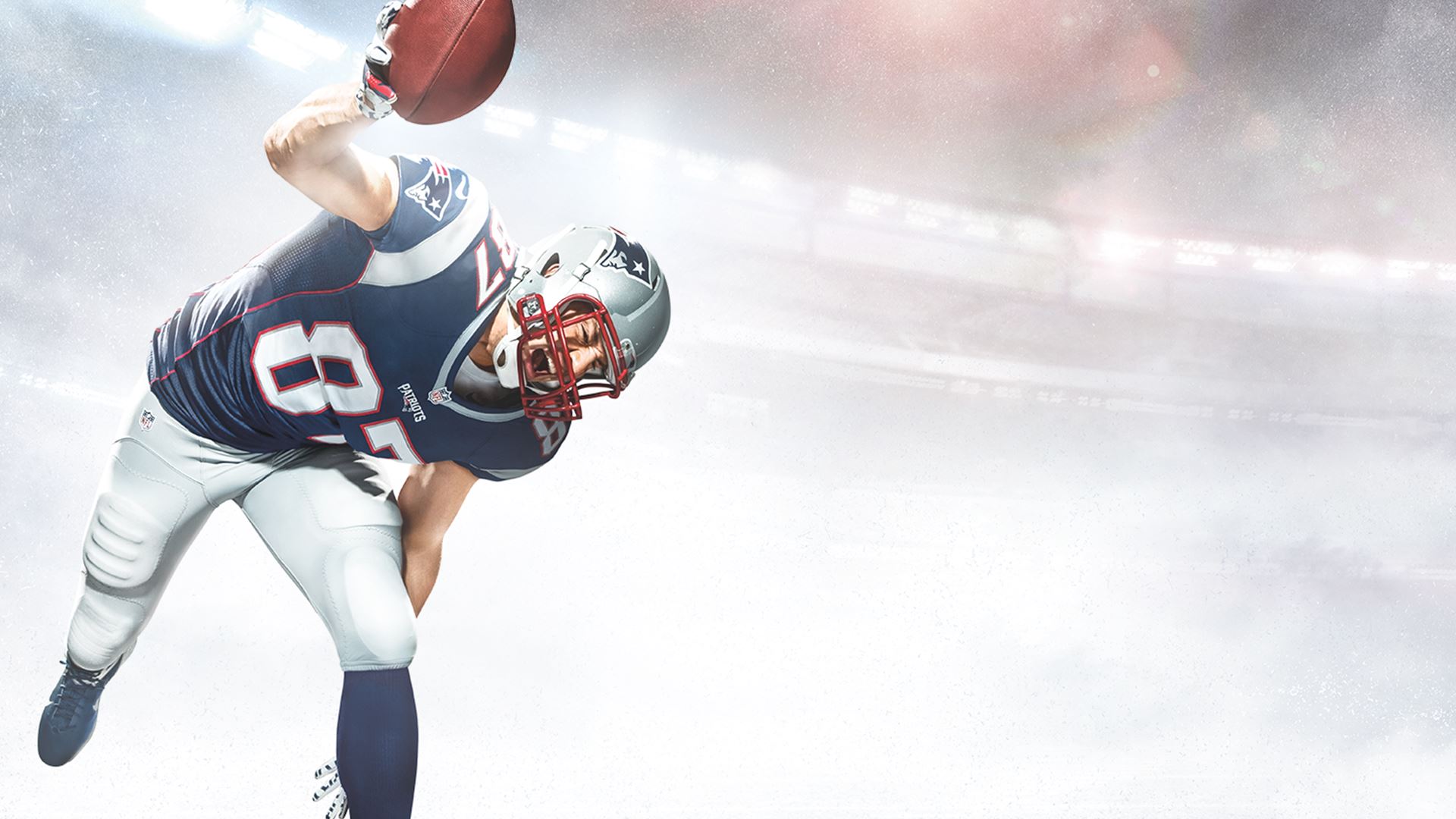 Cover Athlete
The cover Athlete was selected by EA unlike other games where players are invited to vote to select the player on cover. The announcement was made on May 13th' 2016 at 12:02 am via Sports Center Twitter Account. New England Patriots tight end Rob Gronkowski was the cover athlete which was selected by EA.
It will be the most famous game of the year. The added features are out of the box and they will surely help the game to climb up the ladder and be on top without much effort. If you want buy madden nfl 17 game and madden nfl 17 coins you can click here to see.