Pro Clubs has been one of the most popular features for the FIFA community in the recent years. The latest installment in the video game series, FIFA 17, introduces a number of improvements in the mode. By keeping the feedback of fans in mind, a Player Growth system has been introduced, thereby, providing gamers a chance to develop players in a new way. Also, you can now access a comprehensive variety of customizable kits and crests and personalize your Pro Clubs Season in a spectacular way. Pro clubs improvements in FIFA 17 are generally based upon a match rating that is allocated to your player after each match.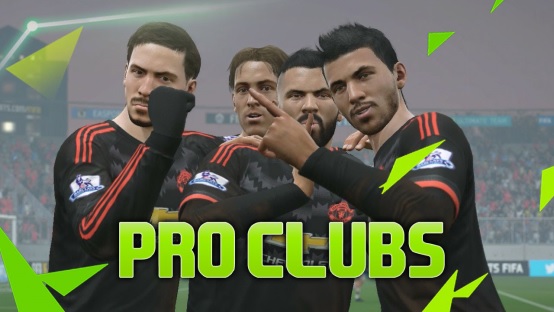 A New Player Growth System

Player growth has been totally transformed in FIFA 17. Manufacturers of the game have realized that the most important aspect of a football game is teamwork. The system has been altered to keep more focus on your overall match rating. This places a vast amount of focus on teamwork and collaboration. With many fans calling for a more authentic and realistic player growth system, this feature is set to take the gaming world by storm.



How a Match Rating Affects your Player

Once the match is over, you are able to view a match rating out of 10. According to this rating, different characteristics of your player will increase at different speeds, depending on the position of the player in the field. For instance, a striker's ability to shoot will increase swiftly, while his ability to defend will elevate slowly. You can even view your progress on a chart and see how quickly your player is developing. In addition, you can analyze each individual attribute and see how it grows after each match rating.


A Comprehensive Variety of Traits

FIFA 17 Pro Clubs on PC, Xbox, and PlayStation boasts a significantly greater variety of Traits. By earning skill points in the game, you can enhance the growth of your player in a new way. These points can be used to equip specific traits to any characteristic of your player. Choosing traits from a comprehensive variety and adding them to defending, passing, shooting, or dribbling can help your player to improve according to your desire. This will, without a doubt, offer gamers increased control over the improvement of their players. However, it is essential to remember that each trait will cost a specific number of skill points. Hence, you will need to be careful while acquiring traits in order to minimize the risk of losing skill points.



Customizable Crests and Kits

Pro clubs improvements in FIFA 17 include a new feature that allows you to customize kits and crests for your Pro Club. This is particularly appealing to gamers because each person can design their own unique kits and logos. You will find 24 kit templates in FIFA 17 that have been designed according to feedback from fans. These kits can be personalized to match your team's character and personality. There is an option to select different colors and add layers to the strip which provides a unique elegance to your team.
News by MMOROG™ the pro site of the online game service, click here if you want get more cheap price of fifa 17 coins!