NBA 2k16 is the 17th edition in the series and is available not only in the PC version, but there are Xbox 360, PS3, Xbox One and PS4 versions available in the market. It is a professional sim basketball interactive game developed jointly by 2k16 and Visual Concepts.
The game play in NBA 2k16 features attempts by the player or players to put together their own franchise. This is achieved by reproducing actual players or teams for a gaming season. A player may also create his own brand new player, not on the actual league. In order to build a pc can play NBA 2k16 with cheap price, the following parameters have to be taken into consideration:
1. OPERATING SYSTEM
NBA 2k16 requires the use of Windows 7, 8.1 or Windows 10 operating systems at 64 bit. The obvious cost effective and cheapest option would be to use Windows 7, 64 bit operating system which should be sufficient to run the engaging and highly interactive game.
2. PC PROCESSOR
The NBA 2k16 game developers' recommend that for an avid player to run and enjoy the game play experience, a PC with an Intel Core i5 processor or better is advised. For game players on a frugal budget, a computer with an Intel Core 2 Duo processor should be sufficient enough to handle the game play and dynamic graphics associated with NBA 2k16. The processor should however be of the SS3 processor series or better, again, depending on the game player's budget.
3. RAM MEMORY REQUIREMENTS
The developers of NBA 2k16 recommend that for the game to run smoothly and efficiently, a Rapid Access Memory(RAM) of 4 GB is necessary. However, for a gamer who wants to play the game, but has limited funds, the highly interactive game can even play on a PC computer with a RAM of 2 GB.
4. GRAPHICS CARD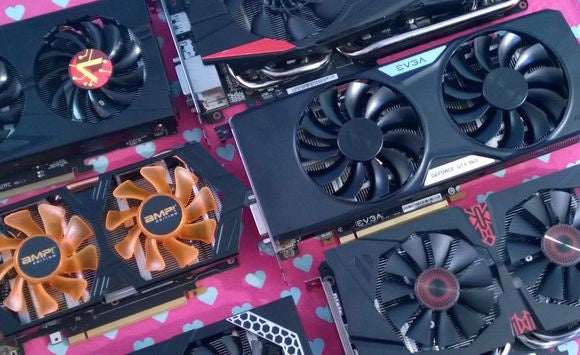 In order to effectively run and handle the graphics associated with NBA 2k16 games, it is recommended that one should use a PC computer with DirectX 11 compatibility of 2 GB or even better. However, NBA 2k16 can run effectively with a PC computer that is DirectX 10.1 compatible with at least 521 MB of memory, or even better.
5. HARD DISK
NBA 2k16 should be used with a PC computer that has a recommended hard disk internal memory of about 50 GB. There is a cheaper option available for gamers on a tight budget as the game can effectively run on a computer with a hard disk memory of at least 6 GB.
6. SOUND-CARD
The sound-card to be used when running the 2k16 game is not a point of compromise and it will be imperative that the user or player should use a DirectX 9.0 compatible sound-card. In this regard, it may not be possible to save costs with the sound-card, since the game can only operate its audio via this particular sound-card.
7. ADDITIONAL REQUIREMENTS
In essence, a dual analog game-pad would be a great accessory to play NBA 2k16 but the cheapest option would be the use of a basic QWERTY keyboard where the controls can be configured for game-play. A cost effective alternative would be to use a single, standard game-pad, though the player will miss out on effects such as vibration and some special combo moves.
8. MMOROG recommend PC builds for play NBA 2K16
CPU: Intel I5 4160 or AMD FX 8300 (the same or higher than the performance will be good)
RAM: 8GB(to run a windows 7 or windows 10 system, 8GB rams will be good and give players more free rams when you run a game)
Hard disck: 500GB will be good(to get a fast speed for loading a big game such as NBA 2k16, you can use the SSD if you have money, however, SSD is not necessary.)
GRAPHICS CARD: Nvidia Geforce 660 or ATI 280x (the same or higher than this will be good)
Now, you know how to build a game pc for play NBA 2k16 now, if you want know more tips about NBA 2k16 just pay more attention to us www.mmorog.com!