If you have tried playing madden then you probably know that it is not an easy game even for die hard football fans. It is actually not a light hearted pick and play game that you can play and complete the entire career within a single day, it will actually take time because each stage will be a learning process. Madden 16 is the best series released so far and everything in that particular game is great right from the beginning to the end. However if you are playing this game for the first time or you are trying this new edition for the first time, you have to accept that it will actually take time for you to learn all the tricks that the game has. On your first attempt you will easily concede some weak TD but with time you will get used to the system. Luckily, there are some few tricks, tips and hints that can help you transform from a newbie to a pro within a very short time. Below is madden 16 Career mode guide.
How to get start
When getting started, you have to navigate to franchise mode and choose whether you want an offline or connected franchise. If you choose connected franchise, you will actually have the opportunity to play with other fiends and interact with them throughout the season while offline franchise only allows you to play by yourself i.e. You will not have the opportunity to interact with other friends. You will also need to choose whether to manage or play for a team. You can also choose to play as an active member of the current NFL or to create your own bespoke player. Come to mmorog to see the news or guide tips for hot games, click here to see the madden 16 mut coins with cheap price.
Learn about current quarterbacks of NFL
You will only create a great quarterback if you learn from the best. You need to pick a player who not only has the right body build but one with playing skills that you are looking for. For instance, if you want to a heavy build quarterback who is very difficult to crack, you need to build an athlete who is closer to Ben Roethlisberger. Make sure you build a player who is up to the task if you want to have a successful madden 16 career.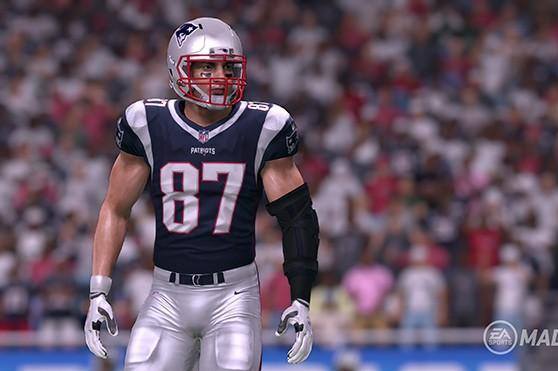 Choose how you will play
Once you have made the decision to create your own quarterback, you will be required to select one of the four playing options available. They include mobile, strong arm, pock passer and balanced QB. Each style has its own pros and cons. The decision on the style to choose should be based on the team that you wish to play for.
Complete objective that has been set
When you start and progress madden 16 series, you will receive objectives that you will be required to achieve. Completing these objectives will earn you XP which you can use to buy traits or upgrade your starts. You will be required to complete some objectives within a single drive while you will be required to complete others over the course of the season. The faster you achieve your objectives, the faster you will progress in your career.